The Ultimate Scripts Hot-House
2 Day Seminar
LEARN THE ULTIMATE SCRIPTS THAT MILLION DOLLAR REAL ESTATE AGENTS USE TO PROSPECT CONFIDENTLY AND WIN LISTINGS EFFORTLESSLY
The Ultimate Scripts Hot-Housing Workshop, No more missing listings and putting your foot in your mouth.
Price: $795 + GST
05 & 06 March 2020 - Gold Coast
Back by popular demand Peter Gilchrist is offering his ultimate prospecting, presentation and negotiation scripts and dialogues workshop for real estate agents!
Nothing else like it in the industry.
05 & 06 March 2020, on the Gold Coast.
G
et Rapid

Growth In An Intense and Effective
Learning Environment.
This is a specially designed hothousing workshop where you will be using Peter's "UNIQUE LEARNING SYSTEM" to walk away ready and self-assured to start using these scripts, which are the ultimate scripts that million dollar real estate agents use, taught by a master coach with unique learning techniques.
There will be a support team, that already know my material backwards, in the room with you to help when you need it. This is high-level, effective training at its best.
This is NOT for those wanting to dip their toe into success - this is for those who are ready and serious about going to the next level.
Peter has taught this program all around the world, his experience is not only in giving you these powerful scripts, but helping you to LEARN them and take you to the next level in your career.
I promise you, after this hot-house, you will leave ready to implement the most effective scripts for prospecting, listing, negotiation and others. This is the base you need for the growth of your income.
Literally 1000's of agents have been through this 2 days in 5 different countries. It is a once only opportunity this year on the Gold Coast…. chance to get these scripts in, learnt, and ready to use. Peter will guide you through them logically and sequentially.
All Peter's scripts updated to include digital , which every agent must know!
2 days, action packed and Fast moving, and you walk out confident and ready to use these definitive scripts.
The scripts you will learn:

Gaining these scripts once and for all is the equivalent of being taught the backhand, the forehand, the serve and volley in tennis. You will have a renewed confidence to call, present, and negotiate your way to a whole new level fo success.
What agents say about Peter's seminars
"Awesome 2 days of innovative and highly usable and smart ideas. We will be implementing Peter's system and would highly recommend anyone serious about their Real Estate career to attend… It will change the way you approach your career. "
Peter Stanford, LJ Hooker, Penrith
Just do it. As a junior agent I am so glad to have been to this training with Peter. There is a no better way to start or refresh with accurate, straight-forward and logical information.
Andy from Starr Partners Windsor
​Who should come?

Whatever level you are at… million dollar and new agents alike get huge gains for this workshop… come and work with a master coach on your presentation.

If you are the coach in your office or franchise… come and learn from the best and bring your entire team.

This system can be taught to others under license from RTI Australia.

Managers and sales managers that want to start training their teams regularly. The sequential design of these scripts makes that easy.

This 2 days is absolutely brilliant for new salespeople. For some it's their only chance of success!
Numbers will be limited so as to give you the ultimate learning experience.
Why 2 days of hothousing?

We know how hard it is to give up this time! But here's why:
Learning bit by bit is not the way - hothousing gives you your best shot at upgrading your skills in the fastest and most effective way;

Our UNIQUE LEARNING SYSTEM over 2 days is proven to be effective in infusing these scripts into your repertoire. More confidence… instantly;

2 days now will save you hours of lost business using ineffective scritps;

Million dollar agents have used this training to prospect, present and negotiate their way to stress free deals. s free deals.
Just give me 2 days and you will be ready to join the best of the best that already know these scripts.
Get This Right,
Once And For All... And Move To The Next Level.

Price: $795 + GST
2 days: 9:30am - 5:00pm
05,06 March 2020
Mercure, Gold Coast
*Bring 5 or more people from the same office and receive a 20% discount off the total cost!
We now offer a payment plan. If you would like to take advantage of our payment plan (4 monthly payments), then simply contact us on: pe​ter@petergilchrist.com.au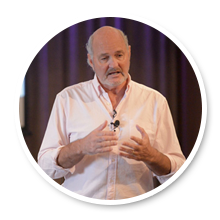 Peter is Australia's Master Coach in real estate. He has worked with the best of the best in both management and sales for over 30 years, after running his own successful office. His experience in running one on one coaching sessions is unparallelled. He will share the essential aspects of what he has learnt in delivering these sessions to some of the best in the business.