The best way to make sure you are selecting the right Sales People, Management, Admin or Property Management People into your office.
Why our clients won't let anyone through the door if they haven't done CALIPER!
No more guess work.
Now we have the science to see how applicants are likely to perform in their roles.
We wouldn't hire anyone without doing a Caliper Assessment. It is now part of our Recruitment process and from experience, without Caliper could cost our business if we get it wrong. It gives you clarity.
Matthew McBrearty
Belle Property Charles Town
It is a very insightful tool.
Robyn Smith
Harcourts Two Oceans, South Africa
A great tool for development and Recruitment.
Adam Buchert
Starr Partners
Stop the ridiculous waste of time, energy, $$ not to mention the effect wrong hiring has on the rest of the team. If your employment agency doesn't use Caliper fire them and move on or do it yourself.
PUT THE BIG FOUR TRAITS ANALYSIS TO WORK FOR YOU
Caliper is not a "TEST". No psychological profile should be called a "TEST". It is a 40 minute online suite of questions the applicant answers. From there Caliper measures the 4 major traits in applicants.
The 4 major traits are:
The X Factor - Out of the 23 personality traits measured in the Caliper Real Estate Sales Profile, research shows the most important trait measured in successful real estate agents is 'Ego-Drive'. The X Factor! This unique Caliper trait measures whether an individual is internally motivated to persuade others to say 'yes' to their proposals. More than any other industry that Caliper Australia works in, this trait proves absolutely essential in real estate. It doesn't matter whether the person is friendly, sociable or presentable – if Ego-Drive is missing from the profile, we don't expect to see high performance in real estate sales.
Aggressiveness - Aggressiveness is not defined as aggression as we may traditionally understand but is most effectively thought of as an emotion based way of responding. This emotion based response may be expressed in different ways as reactivity or emotionality, as passion for the topic at hand, and as willingness to fight for a point of view. It's the inclination to push forcefully. Aggressiveness teamed with a good level of self discipline, empathy and thoroughness is a valuable trait to have in a Sales Person.
Assertiveness - Assertiveness is the potential to communicate information and ideas in a direct manner. Sales people with high levels of Assertiveness will be able to communicate their ideas and opinions to influence a person's decision to either buy or list with them and overcome objections. They are believable and eloquent.
Urgency - Sales people with high urgency have the tendency to take quick action they have an inner need to get things done in order to obtain immediate results. They are driven to act quickly and have the willingness to ask directly for a commitment.
There are 18 other traits that they measure as well.
You will be given:
How they feature in all 22 traits.
Which traits indicate they may struggle and need support on.
Which traits mean they have a high chance of success.
You can chose a fast 15 minute verbal feedback from our team or qualified Caliper analysts
Or order a full report. 20 pages of in depth analysis for you to use for interviews and their eventual development.
Caliper is the absolute best way to see:
If you should be persevering with this applicant (or existing team member)
How to develop the team member for their own success and inevitably yours!
WHEN YOU ORDER YOUR FIRST CALIPER.
We will give you access to "how to work with a PA". Online training system. Normal price $350.
Every 5th Caliper you order is free.
The 15 minute feedback session is recorded so you can use it later if you wish.
You will be given a summary of the candidates results via a PDF document.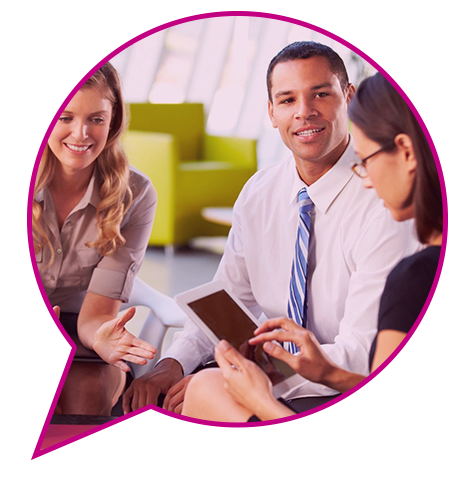 If you get a Caliper on ANY of your team and it does not help you with development of that person in that role I will give you your money back. No questions asked.
That's how confident I am that like others you will end up putting YOUR WHOLE TEAM through Caliper to help with their development.
SO WHO SHOULD DO CALIPER?
YOU FIRST!...understand how you operate will be immeasurable in helping others next.
All sales people to help with your coaching them to greater success.
Your BDM...so you see if they are suited to the role and how to develop them.
Property Managers. Caliper can see if they are suited to the role at the push of a button.
Admin. See if your admin team is actually suited to be in the role.
Of course we realise that Caliper is not the be all and end all of this and should never be the reason you hire, don't hire, or fire someone. But it is so detailed. So incredibly accurate as to the way your team operates it is a HUGE addition to the way you run your office.
Does caliper measure Sales / Admin?
Yes the same questionnaire can measure both of those things. It's great when someone is ideal for both sales AND then admin as well.
Can you do a group style feedback?
Yes we can. Many of our clients get the whole team through. We then give the Manager feedback as to what they have in the team and what is missing.
FINALLY THERE IS SCIENCE WE CAN USE TO HELP GET HIRING RIGHT. IT'S CALIPER.