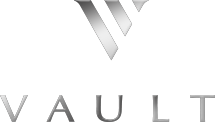 Vault Management Intensive
A unique opportunity to spend time strategising the next phase of your business growth with Australia's top real estate strategist and business mentor. Then putting the actual detail and "how to" into place.
This is VAULT INTENSIVE:
3-day lock down transformational workshop to create scalable, balanced growth in your business. Different to vault leadership in that it is the detail, the "how to" to create your vision.
Peter Gilchrist working deeper than ever before on your business in a controlled, fast-moving, razor-sharp, cut-through environment. Providing details, templates and plans for every aspect of modern leadership.
The focus of this 3 day workshop is… profit, profit, profit!!! No more working for wages: These 3 days will change everything for you!
What we're going to do

Following on from the success of Vault Advanced Strategic Leadership, Vault Intensive will supply you with all of the plans, templates and details to take your office to the next level. You will spend time designing your new vision, and then we will supply the "how to" to make it all happen. Including, but not limited to:
Setting sites on increased profit… the return to shareholders
Setting a volume future
Recruiting
Training
Coaching
Digital prospecting
Plus much much more....is all in there.
Who should come?

Any manager who wants to figure out, and then go for, their 'next'. Peter coaches some of the best managers on the planet. He teaches and learns at the same time. You should come if:
You have turnover, but not enough profits!
You are a selling manager and just cannot get to the next level of constructing a team that adds to your business.
You are a coach manager but want to get the business more structured so you can get to the 'next' for you.
You have a medium-large size business but the return is just not there.
You are a new manager looking for systems and structure to grow.
You know there is a better way and want help to see it and implement it.
You know there is 2x or 3x the business out there but you haven't been able to get to it because you cannot get out of the fog!
You have a brilliant business already but would love the systems to grow multiple offices.
Peter Gilchrist
Peter Gilchrist has been in real estate since he was 21 years old. By the time he was 30 he had 5 real estate offices in NZ. He turned to strategizing and helping individual companies, multiple office groups and franchise groups grow their businesses, developing programs that he has presented to thousands. Peter consults to CEO's and management teams for some of the best franchises in the country. He has also been heavily involved with the mortgage broking industry selling the first franchise he was involved with to AMP in 2010. He is involved now with Nectar Home Loans and Finance who have 80 brokers across Australia. Well known for his no nonsense down to earth strategies for growth, his cut through style has led to many, many managers in the industry making sweeping change and reaping the benefits. Balance is also at the core of Peters philosophy and thousands in 5 different countries have worked with him in the area of mindfulness and getting the most out of life. Listen to Peter introducing Vault.
Call 0418 538 551 if you would like to discuss any more details about Vault Management Intensive now.