1:1's , Accountability and Goal Setting
SEMINAR
Meeting with all your team in an accountable but motivational way!
FOR MANY MANAGERS THIS IS A PROFOUND TURNING POINT!
It's when you take back control of the office, and the tail stops wagging the dog.
Of all the coaching aspects in a real estate business, running effective 1 on 1 sessions can turn attitudes, culture and results around the fastest.
Sometimes we are so busy looking for increased sales on the outside that we lose site of the hundreds of thousands of dollars a year that can be created by increasing our current agents income!
Walk out of this day ready to start mentoring and motivating your team.
A key component of this day is that you will be given and learn how to use a 1 on 1 to take control of your entire office listings stock!
WHAT I WILL BE TEACHING...

Where to start... How to get your team to buy into this important engagement. Even the top agents will love it!

The 4 step coaching guide to use as a prompter for you. All laid out ready for you to start using, including:
> Why you should work this?
> How long for?
> How to work with top performers.
> Coaching the stragglers in....or out. A system.

Managing your entire listing portfolio in this one meeting. You'll get Strategies, Scripts and Dialogues, with a system to do this. This can be the most important part of running these sessions with the team. You'll learn how to get total control of the stock.

How to handle difficult situations.

Using the one on one system to grow individuals GCI and your own profit.

Using psychological profiles to pinpoint growth areas and aspects of an agents work methods that can be holding them back.

This system can be used to work with PM, admin, and PA's, once you have learned this technique.
Business owners that want to improve their skill at running these sessions effectively.
Sales managers working with teams
Operations managers will benefit from the systems provided.
Franchise area managers who want to become coaches.
SO, YOU SHOULD BE THERE...
If you are an owner, sales manager, or even top agent helping out others in the business….you should come.
If you know you are just not getting the best out of your team.
If you struggle to connect with the whole team on this level but know there is a better culture and more income available.
If you struggle with the day to day "ad hoc' interruptions that just go on all day, this will calm that right down… come.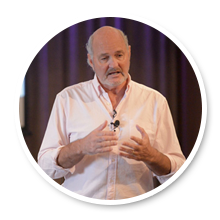 If you attend this session and don't get the information, the scripts, tips, and techniques that you came for,  then you will get full money back. No questions asked. Peter
CULTURALLY YOU WILL FIND THAT A LOT OF "THE MURMURING" STOPS

WHEN TEAM MEMBERS KNOW THEY ARE TALKING TO YOU IN A COUPLE OF DAYS!!
The Framework – a template from Australia's master coach
A Manual to refer to
Coaching notebook to record your coaching sessions
Refreshment during breaks
PG will support the session for 3 months afterwards
A follow up webinar to ask questions and reflect on how it has gone
The framework of a brilliant system that I have taught to 1000's of managers just like you
All the strategies, the scripts and dialogues and systems to run effective one on one sessions
I will show you how to record the conversations, make "to do" lists and be able to bring those up at the next session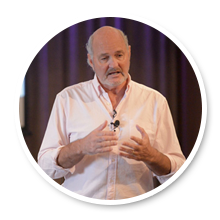 Peter is Australia's Master Coach in real estate. He has worked with the best of the best in both management and sales for over 30 years, after running his own successful office. His experience in running one on one coaching sessions is unparallelled. He will share the essential aspects of what he has learnt in delivering these sessions to some of the best in the business.