EFFECTIVENESS
FOR SELLING MANAGERS
in Real Estate.
Sell more... and keep building your business
ONE 90 MINUTE SESSION ONLINE!
Managing a sales team and office is hard when you just want to get on and sell.
They form a queue outside your door early in the morning and it just doesn't stop.
Let Peter get you out of the fog and sort it, once and for all!
You will learn how to sell brilliantly AND manage the rest of the office effectively.
HOW DO YOU DEAL WITH THE MOST CHALLENGING ROLE?
ONE FAST 90 MINUTE SESSION. MASTER BOTH SALES... AND GROWING YOUR BUSINESS!
List, manage, coach, train, sell, property management… it is a huge job for anyone to master!
What happens is you end up doing nothing well!
Too much on the management side and it costs you hundreds of thousands of dollars.
Go too hard on sales and the whole business suffers.
DOES THIS SOUND LIKE YOUR SITUATION?
This seminar will show you specifically:

How to stop the queue forming in the first place.
How to get the ownership structure right to allow for real growth.
How to stay in control of all aspects of the office, but still have time to sell.
How to plan and execute your sales goals for the year and not let everyone take you off track.
How to get back to the success you used to have before your office grew this big or before you became a shareholder
How to become an attraction agency to other agents when you ramp up your personal sales
How to grow several parts of the business at once by running the right meetings at the right time
How to structure a team around you that will allow you to have a mega successful business in all areas.
New and existing managers who still love to sell, or in fact NEED to sell
Sales managers of any kind that still sell
Sales people that have been given ANY management role in the office
Multiple directors that sell, but want to grow the business as well
Managers should bring their PAs and office managers – if you have them
Get all you need in ONE fast paced 90 minute session to:
Take your sales through the roof
Keep control of the business better than ever before
Get momentum in all areas of your business
Peter will support this day for a month after this session.
A Manual will be sent after the seminar  to refer to
PG will support the session for 1 month afterwards
The framework of a brilliant system that I have taught to 1000's of managers just like you
All the strategies, the scripts & dialogues and systems to run and grow your business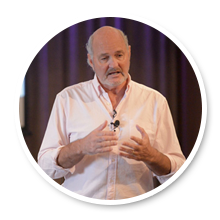 Peter is Australia's most qualified and experienced Master Coach in real estate. He has worked with the best of the best in both management and sales for over 30 years, after running his own successful office. His experience in running one on one coaching sessions is unparalleled. If you are not yet ready to commit to this special program, Peter will gladly have a coaching session with you to see if this is for you. 
Just call us on 0455 222 776 to make a time to speak to Peter.