COACHING TECHNIQUES SEMINAR
Australasia's Master Coach Shares Coaching Techniques, Beyond the 1:1
Peter's Signature Coaching Map
TO SUPPORT, NURTURE AND DEVELOP YOUR TEAM!
Peter's other seminar focuses entirely on the 1:1 specifically. But this seminar goes beyond just the important 1:1 and includes the systems and coaching models he has learned and developed from working with the sales and management elite over 30 years.
Business owners with any size team working alongside them.
Sales managers looking to help their teams grow their business.
Operations managers who want better systems of accountability.
Franchise area managers who want to be more effective in coaching roles.
A LOT OF THESE TECHNIQUES APPLY TO SALES,

RUNNING SALES MANAGERS, PM, AND ADMIN.

Master coaching techniques you can apply the minute you get back to the business.
"How to" scripts ,tips and dialogues for daily use in the office.
Accountability techniques, that work.
MBWA (management by walking around) tips and techniques.
Both ends of the spectrum, both how to censor someone maturely and how to motivate the whole team.

A comprehensive manual to refer to.
Coaching notebook to record your sessions.
Tea, coffee and refreshments.
Peter will support the session for 3 months afterwards.
A follow-up webinar to ask questions and reflect on how it has gone.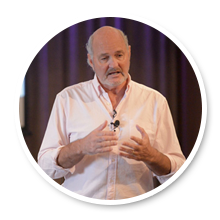 If you attend this session and don't get the information, the scripts, tips, and techniques that you came for,  then you will get full money back. No questions asked. Peter