The lost art of attracting, recruiting, registering and training new salespeople.
For many years, I have advised managers in the lost art of recruiting, training and coaching new salespeople to get them up and running faster.
I've seen literally hundreds of successes and, with that, hundreds of failures. I have seen new people start in this business and become million dollar successes.
I have seen new salespeople who I thought would be incredibly good fail. Likewise, I have seen people starting in the business who I thought would be absolutely useless, and they were spectacular.
However, on this journey, I have learnt a lot along the way. Literally thousands of agents have left this business in the past 10 years. I believe we will have to replace thousands of them in upcoming years. Some managers have not been able to afford to take on new salespeople. As the market changes, so too will that predicament, so that more and more managers will be looking to take on new salespeople.
Logically, in the past few years, the emphasis has not been on recruiting new salespeople. As a consequence, a lot of the skills, structures and ideas have been put into the bottom drawer. Two of the biggest privately owned companies in Australia that I have been working with over the past two years – with turnovers around $30 million – have literally recruited their way to success. And when you study some of the best in the business, you see a recurring pattern of successful recruitment.
This e-book is aimed at bringing those thoughts, ideas and experience back out of the drawer, dusting them off and going for it.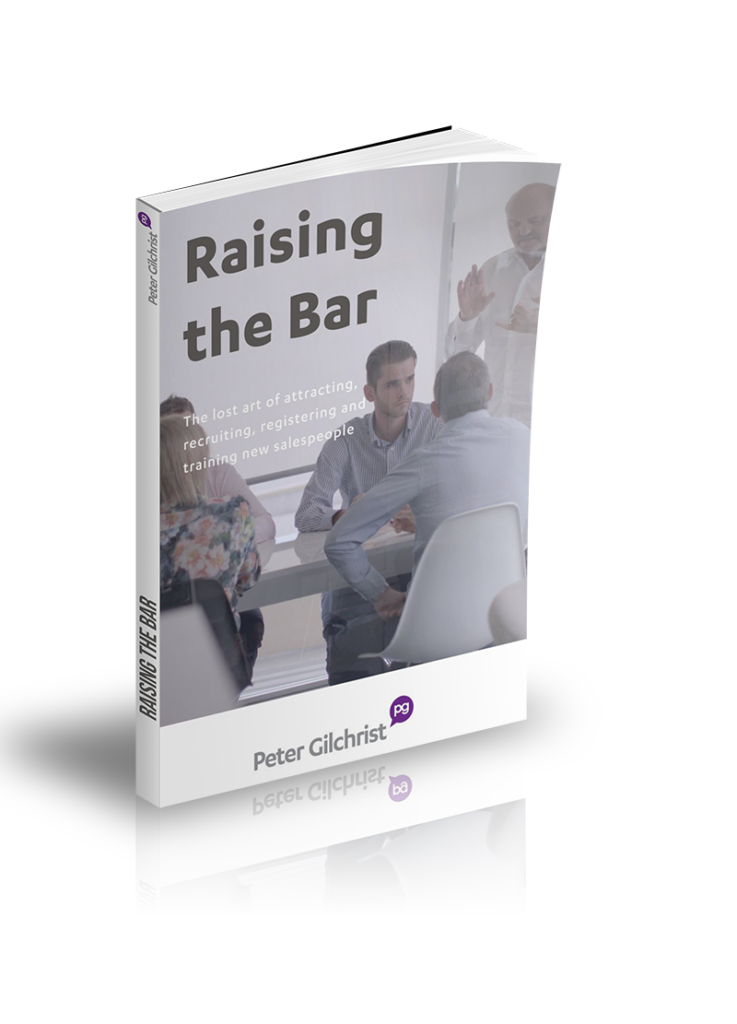 At Peter Gilchrist, we have invested a lot of time and money in putting together the total recruiting, training and coaching package. It has been an extraordinary project. Up until the time of publishing this e-book, over 1000 new salespeople in over five different countries have been through our course. Most of it is online, totally interactive and very effective.
So, as you work through this e-book and the work that I believe needs to be done to make successful choices, note that help is at hand and you should have absolute confidence in your recruiting strategies.
Don't miss out on my upcoming Vault Start Up Seminar – find out more here:
You need to add a widget, row, or prebuilt layout before you'll see anything here. 🙂