Be the
Next Top Agent ™
in Your Area
12 Month New Salesperson Program
Hit the ground running with the best "new start" training system in the industry.
Don't spend years learning the strategies, scripts, dialogues and planning that top performers use. You can be ready to compete on day 1 now!

Over 4,000 new starters have taken advantage of these proven techniques..
Are you ready to join them?
Did you know that 80% of new agents are gone within the first 2 years!?
We want to reverse that by getting your base right BEFORE you start working!
This is NOT your Sales Certificate!
This is the best scripts, strategies and planning systems to give you MASSIVE earning power from day 1!
Highlights
Prospecting


We teach you strategies, scripts and 100's of pages of ideas to find that first listing and keep growing.
You will complete your own prospecting plan to implement the day you start in an office!

Presentation




You will learn, role play and practice full presentation scripts and dialogues so you NEVER miss a listing. Includes a template for the pre-listing profile and the table presentation to use the day you start. This is worth 10's of thousands of dollars to you in year 1.

Negotiation


You will be amazed at how easy this unique negotiation process is to use.
Practical, consultative and keeps your clients loving what you do. No manipulation!

Growing your business


As you get started and the volume starts to kick in you will be shown models and strategies to keep the momentum going. All taught to you by a master coach who specialises in getting $400,000 agents to $1 million.
Invaluable as you start to get busy so you DO NOT plateau.
Proven steps

to success

This is the sales training system followed by million-dollar earners!

Everything you need is right here, from the time you apply, until you list your first house and beyond!

You are making a huge commitment and for some turning your life upside down.

This program is aimed at one thing and one thing only… to get you effective as an agent.

Up and running fast... and more importantly EARNING faster.
7 Steps to becoming the Next Top Agent™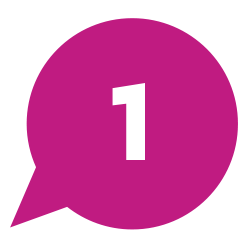 Attend a Next Top Agent™ webinar
Attend a live webinar with Peter Gilchrist and the team to understand what a career in Real Estate is REALLY like! We run these monthly and in these webinars we talk about the role, your earning potential, what you REALLY need to know to become the Next Top Agent™
Next webinar 23 February 2021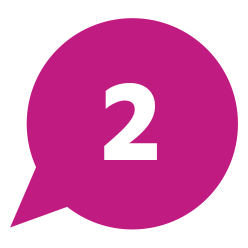 Do your Caliper Profile Assessment
(40 mins Online)
Complete your Caliper Personality Profile before you start, to understand whether you are suited to a role in Real Estate. Caliper measures the 4 key traits that indicate your success for a role as an agent:
Ego Drive
Urgency
Assertiveness
Aggressiveness
You will receive verbal feedback from one of our accredited Caliper Professionals around your strengths, development areas and suitability to a role in Real Estate (Admin, Sales, Property Management). Our managers won't take you on without this!
Caliper is a deep and very impactual assessment. We will discuss with you how you match up to other successful agents in the industry. You can do your Caliper now, if you would like to see your potential for a role in real estate. (Cost $250 +GST)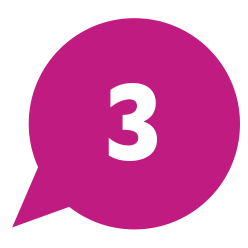 Green Light? Start your Certification
Study online to get your Certificate in Real Estate.
We can assist you with finding a suitable provider.
Complete this before you start your job, or once you start. In Australia it takes an average of 10 days' study to be ready to apply for your sales certificate. This is dependant on the State that you are in.
If you're based outside of Australia, please inquire about how long registration may take. You cannot operate as a salesperson unless you have this Certification.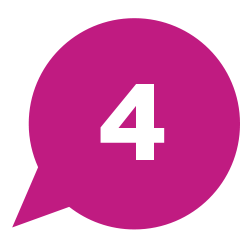 Your Next Top Agent™ Training Program begins
You start the first 90 Days with the Quick Start Online Sales Training Program
All online, with weekly webinar and team support.
We use video, audio and role play and exercises to get you up and running fast. Hundreds of relevant, up to date scripts and dialogues that REALLY work.
The Quick Start program is 28 modules of practical strategies and scripts for your new role.
75-page workbook setting out ideal days, prompts and suggestions on getting up and running as you work through your first 28 days in real estate.
A knowledge check (exam) booklet to work through.
Quizzes through each module. 100-page prospecting manual.
100-page scripts and dialogues manual made available to you
A Prospecting Toolkit with ideas and strategies for all your prospecting activity
A Prospecting Plan - including digital prospecting activities
Full Presentation template and role play so you are ready for your first listing presentation!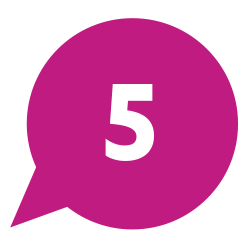 90 Days of Mentoring Support
Three months of mentoring and coaching by your own qualified Quick Start mentor.
Access to your personal mentor in support of getting you established and up and running faster. Pointing you in the right direction. Unblocking roadblocks and driving you on to success.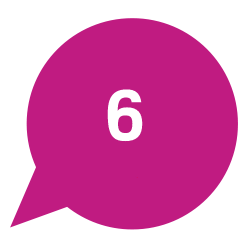 The Next Top Agent™ Program -
Continue your training with 9 months of support
9 months of additional, extended Advanced learning topics, covering every aspect of real estate.
You will receive 90 days' access to Coaching Cafe with hundreds more videos and audio sessions to help kickstart your career.
Weekly Online Q&A webinars of additional material.
Email, phone and messenger support from the Next Top Agent™ support team.
Private Facebook Group.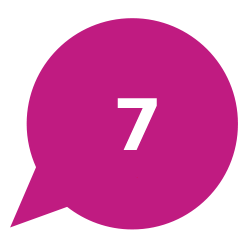 The Next Top Agent™ Program is your best chance at finding a job. Our mentors will assist wherever possible to help you get a position in the industry. For some, this may mean opportunities in support roles or even property management.
If you are working with a manager already...fantastic. If not we can help you find a role in an office near you. Subject to you doing Caliper and being a match for the industry in sales, PM or admin.
Absolutely fantastic! I was from a very different background to real estate selling. There is a lot of useful information in one place which would take someone with years of experience to build. Just by enrolling in the Quick Start course and with Peter mentoring, employers start taking interest in you. I had multiple offers after doing this course.
You know what you are supposed to do from day one. I would highly recommend anyone starting in this industry or for someone who wants to boost sales.
Rupesh Abbey,

Acton, Perth.
"Nobody does presentation and scripts and dialogues like Peter and his team. To have that, time management and prospecting all at my fingertips is a huge weight off my mind."
Greg Gardiner,
Summit Realty, WA.
"Even in the UK, Peter's scripts and dialogues work extremely well. Quickstart and Scripts Club are some of the best management resources I have ever seen. Don't hesitate – take advantage of it."
John Pring,
Fisk & Co, United Kingdom.
My accountability partner and I jumped into the program the minute we received the chance. I was hesitant at first making cold calls, fearing rejection and what the prospective vendor might say. I overcame this quite quickly by the Role Plays received from the program.
I started dropping my business cards in my farm area and I must say what an awesome idea! I received valuations, two listings and more important, I made the connection with possible vendors. They get to know your face before they make that call, so the interaction is more personal than a normal cold call made. Vendors respond more friendlier and taking time to chat to me regarding our current market and what their situation might be.
As an intern I am very fortunate to be part of the Peter Gilchrist training, it's the best way to start your career in Real Estate.
Mario Ferrera
Harcourts South Africa
So what's the Next Top Agent™ Program all about?
The first 90 days of The Next Top Agent™ Program is Quick Start Training.
Quick Start is a practical, comprehensive, 90 day, online program that teaches you the practical scripts, dialogues and strategies that you need to be successful in the Real Estate Industry.
Sales ready scripts, dialogues and strategies to get you up and running and earning faster

Learn exactly what million dollar earners learn, from the start

All in video form and downloadable audio so you can learn where you want and when you want

It's 28 modules of online learning

The basics and advanced skills you need for prospecting, presenting, listing and negotiating

It is the scripts, dialogues and strategies for the entire process – the same ones the best in the industry use (some of which are earning in excess of $2 million today!)

Get it right, right from the start… Quick Start gets you finding your first listings fast.

Everything you learn applicable and relevant from the very beginning

Everything you receive is easy to learn. No smart, old style closing techniques. It is based on what we call Consultative Selling with the customer at the centre of the process
Quick Start is 28 Modules of intense street ready, sales ready training
Introduction to prospecting
In this session Peter goes through the five essential steps he believes must be in place before successful prospecting will occur.These sessions you will carry with you your entire career
Getting called in – The Strategy
This is one of the most important sessions in this program. Here Peter demystifies the whole idea of getting called in, and in his normal no nonsense way shows you where those calls come from
Customer Service prospecting
These sessions see Peter go through the types of key areas you need to hit to ensure the vendors will send you your next listing.
Client-based prospecting
In these sessions Peter goes right through the various types of marketing, on both company and salesperson levels, in order to plan out what is required to keep your clients sending you your next crucial listing.
Open day prospecting
Peter sets up the greeting to the open day and talks about the questions you need to ask straight off, of those that attend.Includes the number 1 question you need to ask every attendee
Open day prospecting, the follow-up
Peter challenges industry attitudes to buyers, suggesting we should mass market to open day attendees as potential vendors as well as buyers.Templates and the questions for call backs
Business development area (your 'farm' area)
This session has scripts, and variations on those scripts to help you gain the confidence to get out there and find a set of circumstances that will create a listing and sale.
Door knocking
Peter heads out into the street and shows several variations on approaching the homes in his business development area. Constantly updated with new ideas as the industry changes
Telemarketing / focused marketing
Scripts and then variation on scripts, exercises and role play practice including actual role play footage for demonstration.100's of practical and effective scripts,dialogues and techniques to give you confidence in this area
Private Sale by owners
Here Peter outlines how to approach, court, and then list the potential vendor who is trying to sell their home privately.
The Next Top Agent™ 12 Month Program
Extended Learning Topics - once you have completed the Quick Start Program
1. The 90 Day Planning System for Real Estate
Although the idea of PLANNING your activity may seem an obvious thing to do, I find that most consultants do not put aside time to work on their business and on themselves, rather than in it. If you don't plan for that time, you stay working in the fog, hoping that at some point you'll get to it. That's not good enough! This system is a complete planning system to ensure that you set, meet and exceed your goals, every 90 days!
2. Digital Prospecting and Marketing
In this advanced course, Peter takes you through the 6 steps you need to take to get into the digital space. From creating a digital profile, to defining your audience and what you need to communicate, when and why! This program you will learn how to become the agent that is everywhere!
3. Advanced Prospecting Skills
In this advanced prospecting systems and strategies course, Peter will take you through the following:
4. Advanced Presentation Skills
Over 3000 people in 5 different countries have been to Peter's fabulous "The Edge" programme. Now it's back, and online – for you to work through, at your own pace, with all of the added bonus features! Over 16 hours of video training, a workbook to follow in and complete, role plays, objections and most importantly, a full presentation to complete and use! It's all laid out in a sequential and easy to follow system that has proved itself over and over again. Hundreds of agents have said this course changed their careers! You give yourself the time to do the work, and you will never have to worry about losing listings again!
"I'm very passionate about this program and its very evident to me now on the other side having commenced my career how important Quick Start is.
Anyone who is considering a career in real estate must talk with the team at Quick Start.
There's too much at stake when starting a new career, especially Real Estate to rely on the same training as everyone else. What's your point of difference?
In my first week I had secured numerous appointments with future vendors using what I had learned in both Quick Start and Scripts Club and importantly put a smile on my principals face.
I now have the tools, scripts and confidence to meet people , be invited in to their homes and put together the complete package with them to achieve the sale in a consultative way.
I can't thank Peter Gilchrist and the Quick Start team enough.Thanks for everything!"
Craig "Juddy" Thomson,
Adelaide.
5. Customer Service Champions
Peter has developed 17 rules for customer service. In this program, he takes you through the 17 rules, along with getting a customer service representative on board to implement this.
6. Time Management / Managing Volume
Managing your time is one of the biggest topics Peter gets asked about time and again. In this program, Peter goes through the issues that get you stuck and how to break through and be more productive.
7. Working with a Personal Assistant
Peter Gilchrist has designed this programme to take you from average sales performance to freeing yourself up for explosive selling in the Real Estate industry. Peter has worked with the very best in the industry for over 30 years and has coached the Top Real Estate agents in over 5 countries. What Peter is offering here is a clean and simple workable programme, that if followed correctly, is certain to get results and put any agent at the top of the market.


8. Re-pricing Strategies - Thriving in a Changing Market
Markets never stay the same. They are always moving from buyers to sellers or from both of those to balance, or vice versa. Peter some 15 years ago designed a system of initiatives that saw his company through a particularly difficult time in the market when there were literally hundreds of listings and no buyers. Here he shares with you those ideas and much, much more to kick-start your office if the market has indeed turned around. His predictions of exactly what will take place in your market will have you and the team believe he has visited your particular market place they are so accurate. You can pick up wherever your market is at the time and he will give you actual "how to's" to get things moving again.
9. Awareness, Mindfulness and Meditation
It all starts with awareness. In this program, Peter takes you through the awareness questionnaire, allowing you to identify what's stopping you from going through to exponential growth, and then gives you the strategies to implement to go through to your next!
Bonus Features and Support:
Pricing Packages - Choose your plan below
Option 1:

Caliper Analytics

Personality Profile

$250 + GST




Option 2:

Next Top Agent™

12 Month Program

$697 + GST




Option 3:

Next Top Agent™ 12 Month Program with Mentoring

$1297 + GST




What's Included?




Caliper Personality Assessment

Verbal Feedback on your potential for a sales role, or other suitable roles in Real Estate

15 minute session with one of our accredited Caliper consultants on your strengths and developmental areas for the role

You decide here whether you want to continue on the Quick Start training Program

What's Included?




Everything you have just been reading about this huge program

Quick Start Online
Training Program - 28 Lessons of audio and Video incl:

The Quick Start Workbook

The Prospecting Workbook

Scripts & Dialogues Workbook

The Exam Book

Prospecting Plan

12 Months Business Plan

90 Days Business Plan

9 Additional Training Programs, all with video's, role plays and workbooks

3 Months Access to Coaching cafe

Weekly Q&A sessions with our team

Private Facebook Group

What's Included?




Everything in option 2 PLUS

90 Days of weekly live mentoring sessions with one of our experienced Real Estate Mentors

Your Mentor keeps you accountable in your role and completing the program,

Your Mentor coaches you through the program and gets you through any roadblocks you may have

Bonus: An extra month access to Coaching Cafe for agents
membership - once the 90 days is complete

Access to Peter's Weekly Role Play Club,
to practice scripts and dialogues with others in the industry