---
QUICK START
ONLINE SALES PROGRAM
---
28 days to get you up and running and earning faster,
before you even start!
Are You?
---
Thinking about a career in Real Estate?
But worried that you don't know what to do to get
A great salesperson in your current career
But not sure you will make it in real estate?
Committed and motivated to step into Real Estate Sales and work as hard as you need to make a success of it
But feel overwhelmed with the 1000 bits of information you have "googled" from "the experts"
Craving a life of freedom, both financially and in running your own business
But need the strategies and "how to" steps to get you going FAST!
I hear you! In fact, I have heard this for over 30 years
in the Real Estate Industry:
You are not alone!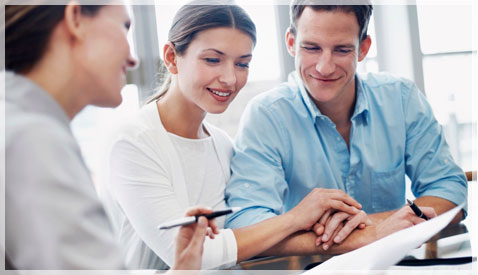 For over 30 years, I have coached and mentored some of the top agents and managers in Real Estate. The biggest hurdle for agents coming in? Knowing what to do and say at every part of the real estate cycle and ready to rock on the first day they start!
For managers hiring new people? The time, effort and money it takes to train up new salespeople
[For most it takes an average of 6 months to get your first listing in this industry! We want to change that for you!]
What's your best shot at becoming
sales ready and earning faster?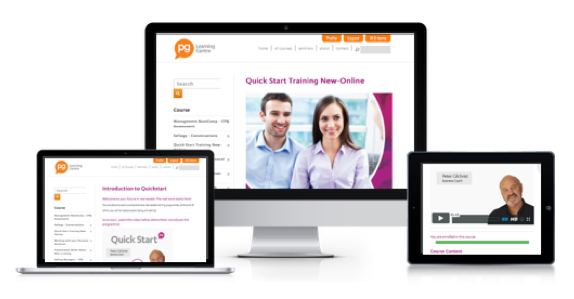 QUICKSTART!
Over 3000 agents have been through this hugely successful programme.
Learn exactly what 1 million dollar earners learn,from the start
All in video form and downloadable audio so you can learn where you want and when you want
It's 28 modules of online learning that you can take in at your own pace before you start or once you've started
The basics and advanced skills you need for prospecting, presenting, listing and negotiating
It is the scripts, dialogues and strategies for the entire process – the same ones the best in the industry use (some of which are earning in excess of $2M today!)
Get it right, right from the start...Find your first listings fast and get up and running and earning even faster
It includes videos, downloadable audios, professional role plays, workbook and exam book
Everything you learn applicable and relevant from the very beginning
ABOUT THE TRAINING PROGRAM

All in video form and downloadable audio so you can learn where you want and when you want.

Dialogues and strategies to get you sales ready to start on the day.

Videos, audios, role plays, business plans, prospecting plans - All in Quick Start.

Optional mentor to guide you for 90 days.
Our 2 new Features in Quick Start

---
You now have the option of 90 days of mentoring. That's right a mentor helping you stay on track. Unblocking any roadblocks that come up along the way and adding to this extraordinary programme.
Once you commit to Quick Start online we now put you through a Caliper psychological profile. If it suggests, after measuring you against 22 personality traits of successful Sales agents that you may be challenged in this industry, we have a discussion as to whether you wish to proceed. If you don't at this stage want to carry on…. We will refund 100% of your money spent. No questions asked. It's our way of making sure that you are a fit for your new profession.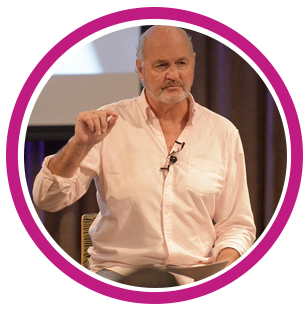 Peter Gilchrist has been working with both managers and top sales people in the area of growth for many years.
He has lectured in the UK, Singapore, South Africa, New Zealand,
and Australia.
Quick Start which is the basis of his teaching was conceived and written some 10 years ago. It has been added to and refined many times over that time.
It is now the best on line "desk ready" training course of its kind in real estate.
Over 3000 new sales people have been through this program in 5 different countries. Real Training International is based in Australia where Peter lives.
Option 1:
Caliper Personality Assessment
$250 + GST only
---
What's Included?
Caliper Personality Assessment
Verbal Feedback on your potential in a sales role, or other suitable roles in Real Estate
15 minute session with one of our accredited Caliper consultants on your strengths and development areas for the role
Option 2:
Quick Start Online Program Only
$697 + GST only
---
What's Included?
Quick Start Online Training Program - 28 Lessons of Audio and Video
The Quick Start Workbook
The Prospecting Workbook
Scripts & Dialogues Workbook
The Exam Book
Prospecting Plan
12 Month Business Plan
90 Day Business Plan
3 months access to Coaching Cafe
Option 3:
Quick Start Program with 3 months Mentoring
$1,297‬ + GST only
---
What's Included?
Everything in option 2 PLUS
90 days of weekly mentoring sessions with one of our experienced Real Estate Mentors
Mentors keep you accountable, coach you through the program and get you through any roadblocks you may have
Bonus: An extra month access to Coaching Cafe for Agents Membership - once the 90 days is complete
Access to Peter's weekly Role Play Club, to practise scripts and dialogues with other's in the industry