ABOUT QUICKSTART
Quickstart is an online new sales persons program that teaches the real sales strategies,scripts and dialogues
In Quickstart there are 28 modules of hours and hours of logical sequential teaching
Over 3000 people have been through this program
148 videos
Dozens and dozens of role plays
Business Plans
Prospecting Plans
The full listing presentation, scripts and role plays all explained including: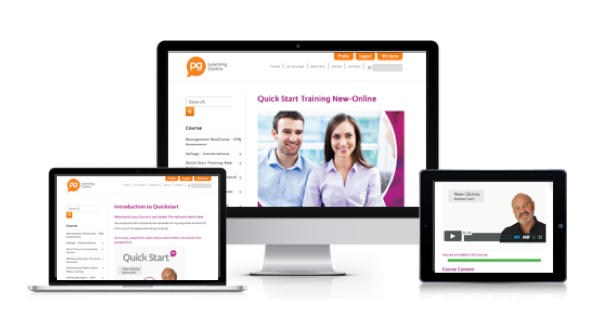 Pricing Residential Real Estate
Getting VPA
Keeping the commission high
Closing out the table listing on the night
Prospecting scripts and dialogues now includes digital prospecting
Exam booklets (you get the answers)
Points of interaction with your new sales person
An option of the newbie being mentored by one of our mentors for 90 days
Can be financed over a year through interest free finance or there is now a 12 month Subscription plan available.
Just Imagine:
You keep listing and selling while your new agent gets to work.They already know what to do. Your new Sales person is trained right before your eyes. Listing presentation, auctions, business plans, prospecting plans... all done.
Your new agent has a mentor they can talk to if they have queries or are struggling.
All possible with Quick Start.
Who pays for this?
Our suggestion is the applicant or even the new sales person pays for Quick start and mentoring. Even if they finance it over a year it is still their commitment which we think is absolutely tied to whether they will succeed or not. If you DO pay for it take it out of their 4th
commission or something to the equivalent of that.
Note it is harder to get them to pay for this if they are already on board.
How long does it take?
It is not a quick flick through this course. It is at least 40 hours of working through the strategies the scripts and the role plays and plans if they do it correctly.
Should they do it before they start?
That is our opinion is the right way to do this. Let them get the prospecting plan all done, their presentation all ready to go. We have
experience with some Sales people who literally start and on DAY ONE….are ready to go. So you keep listing and selling.
What if my Sales person has already started?
Great sign them up now and get them to commit to doing the work. You will see them trained right in front of your eyes over the next couple of months. Make sure they do it say from 8.30am until 10am each day.
What do I do as they go through this?
There are instructions on how you can interact with them as they proceed through the programme. There are specific points at which you interact with them. All laid out for you. Just sign them up….get them started and they will come to you as they progress through the program.
What if I have 3 – 4 to go through?
Great sign them up or call us to help you.
Our suggestion is you download the workbook and spend 1 hour with them each morning (better than having them come to you all through the day) Make notes as you need to give them the various information as they progress. The next time you take 3 – 4 more through you will have all the notes ready to go.
Interested and want to speak to someone?