If million dollar earners have coaches (and a lot do) then why would you hesitate to start your career with a mentor?
If you've started in the industry already and you've realised that you need a little more support to get you going then a mentor for 90 days might give you the added clarity and confidence you need to get started.
If in doubt about a script or dialogue ... ask the mentor!
Got a block around something ... ask the mentor!
Some strategy is simply not working ... ask the mentor!
Manager to busy to help ... ask the mentor!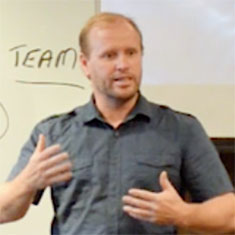 Paul du Plessis
Paul has a degree Majoring in Psychology and Movement Science and been in Sales and Marketing for over 20 years and has experience in all aspects of the sales life cycle, from sales representative, through manager / coach and ultimately through to managing director of a large organization. He understands the psychology, practicality and nuances it takes to get buy in and ultimately a sale from even the most disinterested vendors and buyers. He adds immense value in how you practically talk and interact with people to give them a wow experience and how to turn a "no" into a "yes". Before joining the Quick Start team, Paul ran his own business, consulting in areas such as business planning, marketing and to-market strategies, to name but a few, to large multinational companies turning over in excess of $100 million dollars per year.
He has also competed at World class levels in his sport and has won many national competitions and state competitive awards in his area. He has coached hockey teams to college level and brings in his coaching not only a strong skill set, but also a powerful psychological aspect to help you identify and break through your personal blocks.
Paul is personally coached and mentored by Peter Gilchrist and he has a deep understanding of the Quick Start programme, Peter even says that Paul may know Quick Start better than he does himself!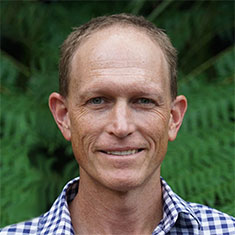 Jason Gegg
Jason commenced his real estate career with LJ Hooker in 2002. Over the years Jason has established himself as a well respected, reputable and highly skilled agent amongst his peers. Jason attributes his success in real estate to having a high level of communication with his clients, hundreds of hours of ongoing training and coaching, participation at industry events and a passion for helping people.
Jason has achieved numerous awards and was in the top 5% of salespeople within the LJ Hooker Network for many years.
He now he has a passion for helping others to establish their real estate career and to share his vast knowledge and experience of the industry. Jason continues to be mentored by Peter Gilchrist and he is excited about his role with the Quick Start Training Program.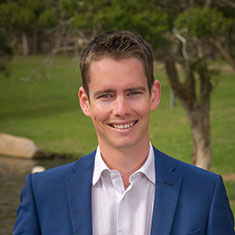 Joel Stephan
It's hard to talk about oneself so I had someone write this for me - how does this sound?
For over a decade Joel has explored his love of property, first within the construction industry, and then as a real estate agent. As a coach and mentor in the real estate industry, Joel specialises in helping agents increase their outcomes through a unique combination of process and mindset coaching.
From a standing start in real estate, Joel has achieved industry best awards from one of Australia's largest real estate brands. So he knows exactly what it takes to increase your business to reach your goals. Whatever the goals may be, Joel enjoys tackling the challenge together in an authentically 'you' way.
Joel continues to be mentored by Peter Gilchrist himself to ensure he is at the top of his game and is excited about his role with the Quick Start Training Program. Joel is looking forward to mentoring you in becoming the next generation of successful real estate agents. Keri Ball the Quick Start Support Team Manager will be in touch shortly to arrange your mentoring sessions.