Dynamic growth strategies and step by step guides to help you get the work done!
Everything you need to open more doors, increase conversion rates and get more listings!
What you get
Prospecting and Business Plans
Everything you should be doing for the next 120 days, to set up your year and become a listing machine.
- 120 Business Plan
- Prospecting Plan
- Digital Prospecting Plan
Online Courses and Master Classes
You'll have access to all of Peter's recorded seminars and 1 off training sessions. Including:
Never miss a listing - presenting for success
Re-pricing - How to re-price correctly
Live Listing Presentation demonstration
Live Prospecting demonstration
How to manage volume
... and dozens more
Scripts & Dialogues
Access to all Peters key prospecting and presentation scripts. Every call you should be making and what you should be saying to get more appraisals,
Digital Prospecting
Everything you need to set yourself up as a digital specialist and compete with lead generation sites that are taking your commissions. Have vendors knocking on your door rather than the other way around.
Role Play Club
All members have access to this interactive class - held monthly on a Friday. You can start straight away by watching past recordings. Practice with a coaches guidance rather than in a client's living room. Work on new scripts each week.
Downloads & Templates
Everything you need to help you complete the strategies you learn, laid out in easy to access, easy to use formats to help you stay on top of what matters most, getting more listings! Includes cheat sheets, models, templates and workbooks.
Instant access to all the tools you need to unlock your potential and take your income through the roof!
Join now and have a master coach in your corner guiding you every step of the way.
Monthly Subscription
includes:
~1 License
$47 + GST / month
What people are saying about Peter's training sessions.
"I would highly recommend Peter, he is one of the best coaches I have seen. No bullshit, just facts and procedures to get you to the next level."
"No nonsense, relevant material to todays' market. Well worth the time"
"I would definitely recommend Peter Gilchrist, his enthusiasm and leadership is second to none. Extremely impressive scripts, dialogues and training. I will be attending again."
"Peter's advice and guidance will plug you into your marketplace without the real estate jargon everyone else says 'you have to do'. Listen to Peter."
Your Coach: Peter Gilchrist
BETTER LIFE, BETTER BUSINESS
Peter has coached in the UK, Singapore, South Africa, New Zealand and Australia. In his work with the best of the best he has seen over and over what works and what does not
Peter believes in 2 main aspects of business
Firstly that this business should not be your life, but rather what funds what you want to do with your life. He believes that as your income grows your base should widen along the way. He is as much interested in what you are learning OUTSIDE of work and how you are going in your life outside of your business, as he is in what you are earning this month
Secondly that the strategies, scripts and dialogues that you use should be totally customer centric... That you should not learn smart, manipulative scripts and strategies, but rather consultative ideas and ways to work WITH clients not AT THEM.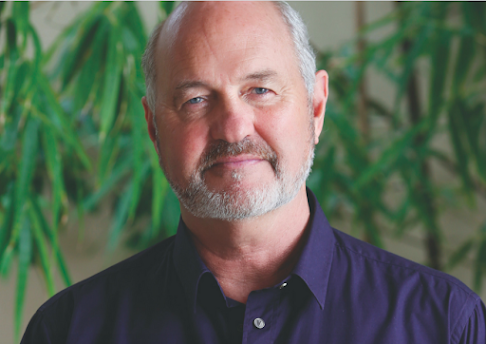 Have Questions? We Have Answers.
What

if

a group of us want to join?

Call us and we will organise a discount for you.
How long do I have to join for?

If you choose the monthly subscription, there is no minimum period of time you have to join for, if it's not a good fit for you, simply jump off.
Is this appropriate for a new salesperson?
Do you offer 1:1 Coaching?

Yes, if you want the even more hands on approach where Peter will lead you through the process of getting real growth happening in your office or offices, then please contact us to discuss what's best for you.
I am new to the industry, is this for me?
Absolutely it is for you. This is the best place to start your training. You will be learning all the things Peter teaches to million dollar earners.