"The number 1 growth activity for your business is prospecting ... picking up the damn phone is a huge part of prospecting!"
Most sales people reject potential vendors first, before the vendors "reject" them!
For many in the real estate industry, there is an inherent fear of making phone calls - absolutely anything at all will be used to delay it temporarily, or in some cases permanently!
The cost to individuals and companies is massive.
Just how many calls are you NOT making that have listings just waiting for you on the other side of the line?
"I see it everyday in the coaching I do. In the end, the difference between good income and super income is only one thing ... how many calls you make!"
There are 3 important aspects to being a prospecting and listing success:
1) Overcoming fear of rejection;
2) Knowing who and when to call; and
3) Knowing what real organic scripts to use when you do call.
Peter is a hypnotist and master at changing your "stuck" perspectives and belief systems. He can give you the tools to use with your newly introduced outlook. He will use meditation, guided visualizations and some hypnosis to make lasting change!
You will walk away:
Unafraid of calling anyone. You need to get to the point where you prioritise your calling times. Top people won't let anything get in the way of their precious call time.
With a structure and system. You will be very clear on who to call first and have a system to stay on them.
Confident that you have actual scripts to use. Peter will provide EASY calls to make. Not smart alec americanisms that simply rub people up the wrong way.
NOTHING QUITE LIKE THIS AVAILABLE! ONE DAY!
TAKE BACK YOUR POWER!
LEARN TO LOVE THE PHONE!
SEE YOUR EARNINGS SOAR…….FAST!
In this fast paced 1-day workshop Peter will specifically:
Work with you to erase the reluctance that holds you back from picking up the phone and earning what you deserve to earn.
Construct the various opportunities and scenarios, of the people who are waiting on your calls.
Provide scripts on all levels of calling - cold, warm and even the hot calls you struggle to get to sometimes.
Who should come:
Any sales person who has a blind spot to picking up the phone.
Any sales person who comes to work on Monday with the best intentions but by Friday still hasn't made the calls they wanted to make.
Any selling manager who can use these techniques for both listing and recruiting.
Any property management BDM's that know that they will do anything rather than pick up the phone - and it's costing them!
Any person who believes that they could do so much more for themselves and their families if they could just get past the reluctance ... to pick up ...the damn phone!
NOTE: Please do not come late and/or leave early for this seminar. It is important you stay the whole day and not miss anything!
Bulk bookings are available for 5 or more participants from the same office.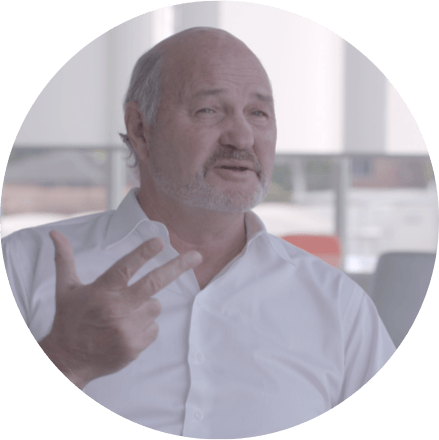 He has lectured in the UK, Singapore, South Africa , New Zealand and Australia. In his work with the best of the best (some bringing in $2.5million in commissions each year) he has seen over and over what works and what does not.
He is considered an expert in all of the areas you require to know in the field including auction,
presentation, pricing, re-pricing, working in various markets, marketing options, business planning and much, much more. Many come for his wisdom, the life skills that he imparts, and the way he keeps you opening to all potential in your life - this is real growth for Peter!